Ukraine Drags Russia President Putin To Court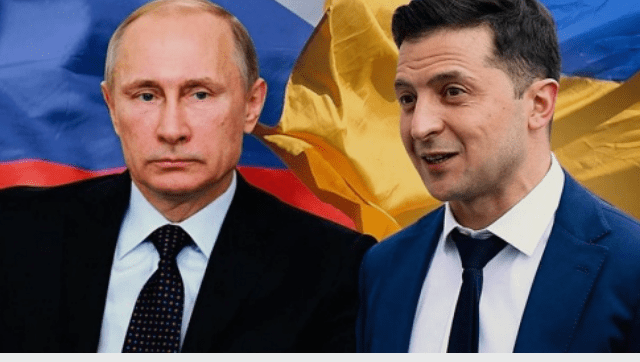 Ukraine Drags Russia President Putin To Court
Ukraine has filed a lawsuit against Russia at the International Court of Justice or the world court, following Moscow's invasion of the country.
Ukrainian President Volodymyr Zelensky said on Sunday the country submitted its application with the UN's highest court at the Hague, Onyxnewsng gathered.
"Russia must be held accountable for manipulating the notion of genocide to justify aggression," Zelenskiy said.
He requested the court immediately order Russia to halt its invasion, and that the country expects trials to begin soon.
In a Facebook video post on Sunday, Zelenskiy accused Russian troops of committing war crimes, by targeting civilians, including children.
He called for an international investigation into the crisis.
"What they are doing in Kharkiv, Okhtyrka, Kyiv, Odessa, and other cities and towns deserves an international tribunal.
"We are documenting their crimes. And there would have been many more of these crimes if it hadn't been for our courageous defenders," Zelenskiy said in the video address.
"We have to call a spade a spade. Russia's criminal actions against Ukraine show signs of genocide. I spoke about this with the UN Secretary-General," he said, arguing that Russia should be stripped of its voting rights on the UN Security Council.
Zelenskiy said there was "not a single facility in Ukraine the Russian troops would consider an unacceptable target."
In the capital Kyiv, residents awoke Sunday to find the city still firmly under Ukrainian control, despite two massive explosions some 30 kilometers, or about 18 miles, south of the city lighting up the sky overnight.