BREAKING: Residence Of Ohanaeze Ndigbo Leader Set Ablaze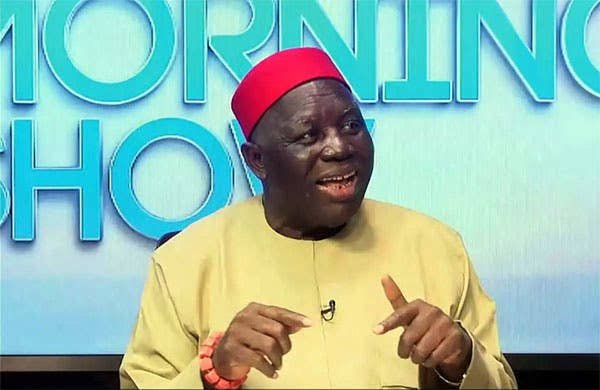 BREAKING: Residence Of Ohanaeze Ndigbo Leader Set Ablaze
The Imo State home of Ohanaeze Ndigbo leader, George Obiozor, was reportedly burnt down on Saturday morning by gunmen.
A Nigerian journalist, Chiagozie Fred Nwonwu, also confirmed the report on his Facebook page on Saturday morning.
Obiozor, a Nigerian professor and diplomat, was Director-General of the Nigerian Institute of International Affairs, and also a former high commissioner to Cyprus.
He was the Nigerian ambassador to Israel, from 1999 to 2003.
Obiozor was the Nigerian Ambassador to the United States, from 2004 to 2008.
He emerged the President General of Ohaneze Ndi Igbo on Sunday, January 9, 2021.