Bobrisky Speaks On Cross-dressing Bill Passed By House Of Reps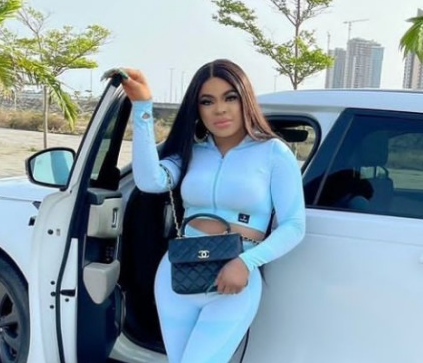 Bobrisky Speaks On Cross-dressing Bill Passed By House Of Reps
Popular Nigerian cross-dresser, Idris Okuneye, known as Bobrisky, has revealed that he is now a woman, having done irreversible surgeries.
Recall the House of Representatives is deliberating on a bill seeking to prohibit cross-dressing in Nigeria.
The bill seek to amend the Same-Sex Marriage Prohibition Act (2013) and also outlaw cross-dressing in the country. Referencing Section 4 of the same-sex Marriage Prohibition Act (2013), Honourable Muda Lawal Ulnar, who sponsored the bill on Tuesday during plenary, proposed that cross-dressing whether done privately or publicly, should be prohibited. He also proposed 6 months imprisonment or a fine of N500,000 for anyone found guilty.
But reacting to the development on Saturday, Bobrisky, on his Instagram page, told his followers that he's not a cross-dresser but he now identifies as a woman.
He said, "I'm not a cross-dresser, I'm a woman. Have done many surgeries that can't be reversed such as lipo, boobs etc… When the time comes even court self go confirm as(sic) say I'm now a girl."