Oluwo Of Iwo Finally Unveils His New Queen Wearing Her Crown (Photos)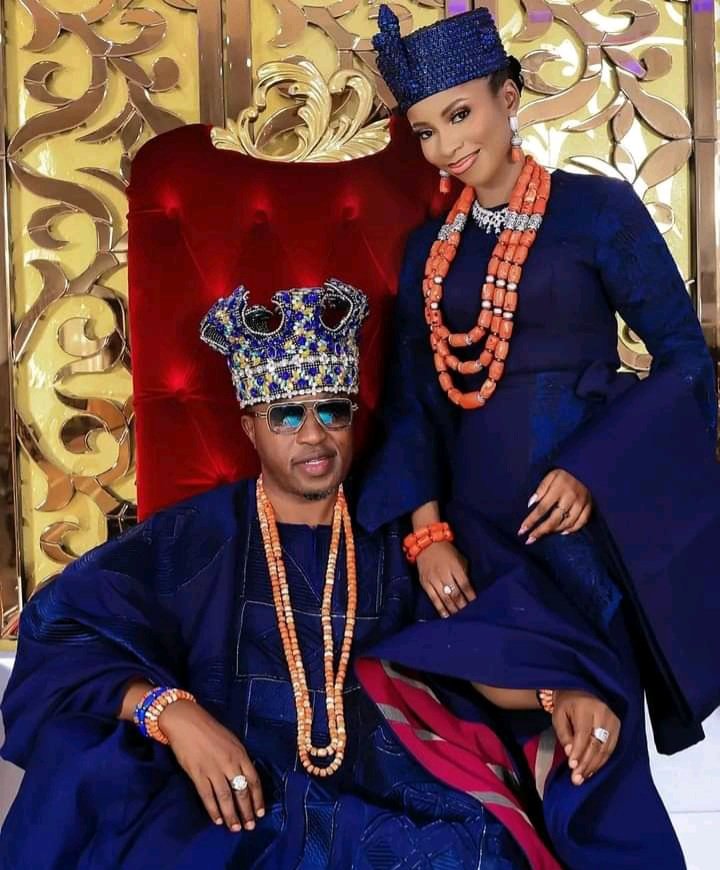 Oluwo Of Iwo Finally Unveils His New Queen Wearing Her Crown (Photos)
The Oluwo of Iwoland, Oba Abdulrasheed Akanbi has unveiled his new queen, Fridaus with a crown on her head.
The monarch on his official facebook page said every queen deserves a crown.
He wrote: "My Great Progenitor ODUDUWA taught me to love my Queen by Crowning her and thats why Olokun the wife of ODUDUWA was Crowned!
"King Telu loves Queen Firdauz and he crowned her."
See more photos here.