Tinubu, Shettima Embarrassed In Imo State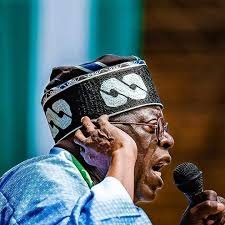 Tinubu, Shettima Embarrassed In Imo State
The All Progressives Congress (APC) vice presidential candidate, Kashim Shettima, was left confused at the podium as the people of Imo State walked out on him.
APC flagbearer, Bola Tinubu, alongside Shettima, National leader of the party, Abdullahi Adamu, Ebonyi State Governor, David Umahi, and other party chieftains, on Thursday held a town hall meeting with South-East stakeholders in Imo state.
While the event was still ongoing, some of the stakeholders present at the meeting staged a walkout, resulting in a rowdy session.
It is uncertain why the stakeholders walked out and the action left Shettima confused as a voice could be heard pleading with the residents to sit down as the meeting was not over while ordering the security to close the gate.
Watch the video below…
Yesterday, Imo State people walked out when Kashim Shettima was about to speak at their Town Hall Meeting.

Who will see a Boko Haram apologist and want to wait in this day and age pic.twitter.com/fNuP6jmcAA

— Hon. Otaigbe Imadegbelo (@Imudia_se2) November 18, 2022