BREAKING: Air Passengers Stranded As Nigerian Aviation Workers Protest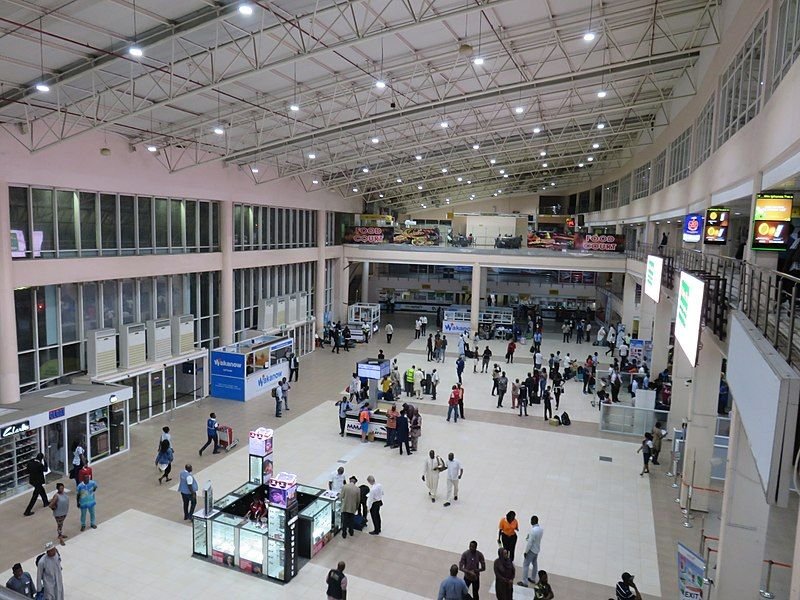 BREAKING: Air Passengers Stranded As Nigerian Aviation Workers Protest
Nigerian aviation workers on Monday protested over the poor condition of service and the failure of the management of the Nigerian Aviation Handling Company Plc to increase their salaries.
This situation caused disruptions with international flights heavily affected.
Both passenger and cargo handling activities were disrupted at the Murtala Muhammed Airport, Lagos when the NAHCO protested.
Crowds gathered at the passenger check-in counters as flight operations were suspended for the airlines that are serviced by the company.
"Passengers are stranded at the Lagos airport as aviation union protests over salary increment.
"NAHCO staff members are the ones protesting and international flights are heavily affected; they are all stuck at the airport," a source told SaharaReporters on Monday.
Recently, air passengers have been affected by various contending issues at airports in the country.
For instance, in September 2022, SaharaReporters reported that President Muhammadu Buhari's Government was plotting to bar aviation workers in the country from embarking on strike.
A provision in a copy of the newly amended Federal Airports Authority of Nigeria Act which was obtained by SaharaReporters clearly states that aviation workers cannot declare a strike action regardless of the situation.
The National Union of Air Transport Employees (NUATE), Air Transport Services Senior Staff Association of Nigeria (ATSSSAN), and Nigerian Association of Aviation Professionals (ANAP) jointly showed their displeasure at the draconian provisions in the National Assembly's Act.
The Act designates aviation workers as essential personnel who are not permitted to go on strike.
Following the crisis, flight operations were disrupted as Air Traffic Controllers suspended operations which affected the landing and taking-off of flights.
The development left passengers stranded, as they also struggled to get the necessary information, and flight directives amongst others in some airports.
The affected airports included Nnamdi Azikiwe International Airport in Abuja, Murtala Muhammed International Airport in Lagos and Mallam Aminu Kano International Airport in Kano.
Meanwhile, at Abuja, the workers took to the streets to protest against the obnoxious Essential Services clauses from the Bills/Acts of the aviation agencies.
The workers held banners and placards, some of which read, "Buhari, don't assent to anti-union aviation bills/acts," and "Our voice must be heard".