CBN Dispatches Mutilated N20, N50 Notes In Large Supply To Cushion Scarcity Of Naira Notes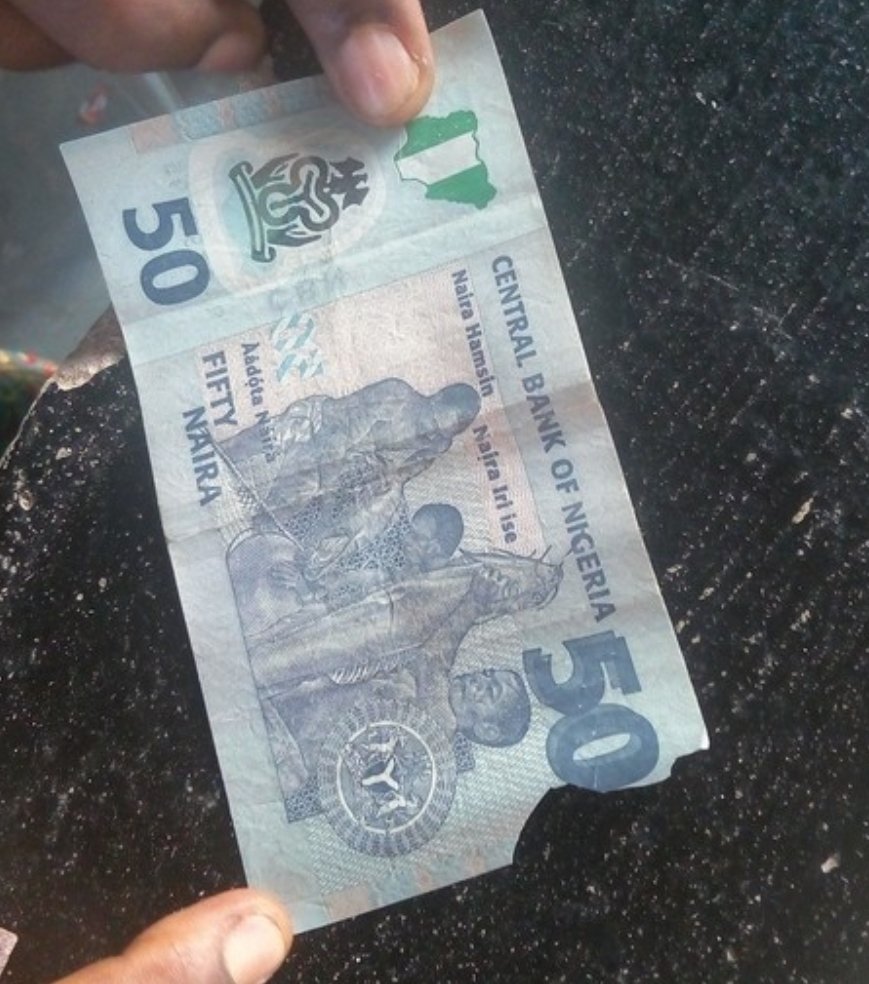 CBN Dispatches Mutilated N20, N50 Notes In Large Supply To Cushion Scarcity Of Naira Notes
The Central Bank of Nigeria (CBN) is currently recirculating defaced, mutilated and stale N20 and N50 notes in the heat of the current cash crunch.
It was observed in Yola, Adamawa State, for example that the defaced and mutilated naira notes originally kept in the CBN's dump vault, meant for onward destruction, had now flooded many bank halls.
Onyxnewsng gathered that many residents are still stranded as banks no longer accept the N200, N500, and N1000 old naira notes.
Those affected were redirected by the respective banks to take the rejected currency to the CBN.
A CBN staff member who confirmed the development to SaharaReporters on condition of anonymity, said "The defaced and mutilated were re-issued to cushion the scarcity of naira notes in the state.
"To cushion the scarcity of naira notes the CBN in Yola resorted to issuing banks in the state damaged and defaced N50 denomination sourced from its dump vault where the notes have been designated for destruction to be re-issued to bank customers. But this measure is not in any way motivated by fraud because after the bank's vault dried up, we were caught between the devil and the blue sea.
"To rescue the situation, the bank had to resort to the re-issuance of lower denomination naira notes of N50 and N20 from our vault already designated for destruction otherwise the banks will have no money to issue to customers. Hence, they would have been forced to close shop or not open for business."
As things are, banks no longer accept the old naira notes as confirmed by a staff of the United Bank for Afirca (UBA), Yola Branch.
He said the branch had been directed by the head office to stop accepting the old bank notes.
Explaining further, the banker, who pleaded anonymity, hinged the bank's decision on the apex bank's silence.
She said, "The CBN is quiet, so we don't know what we are into, so the measure from our bank is to reduce risk because the CBN has been quiet."
Speaking on re-isuance of stale money, the CBN branch controller in Yola, Sanusi Sah, said "Only one out of a bundle of any of the lower denomination notes issued by the bank as far as I'm concerned may be defaced.
"It is not true that some of the notes to be destroyed are being re-circulated back to the public. Maybe one out of 100 of the notes in circulation is defaced. We want the public to be patient. All the banks would be able to dispense the new notes. You can see our vehicles now; we are going to bring money."