BREAKING: President Buhari Ignores Supreme Court Order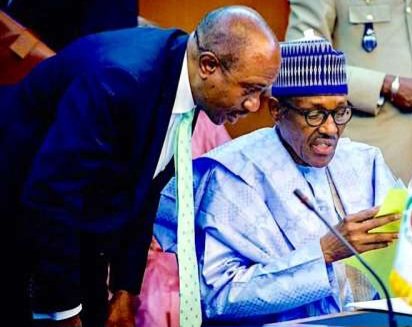 BREAKING: President Buhari Ignores Supreme Court Order
President Muhammadu Buhari has disobeyed the Supreme Court order stopping the Central Bank of Nigeria (CBN) from phasing out a certain denomination of the naira.
The President, while addressing Nigerians in a nationwide broadcast on Thursday, harped on the need to sustain the policy, which he said has helped in curbing insecurity and lay a better foundation for the future of the country.
The Supreme Court had last week granted an order ex parte that the CBN must halt the new monetary policy until all parties make their case before it.
The apex court on Wednesday, 15 February, made a similar pronouncement when it adjourned the case to February 22, as more states joined Kaduna, Kogi, and Zamfara states in the suit against the federal government.
While it was widely expected that President Buhari would grant a general extension, which would have been in line with the order of the Supreme Court, he chose the contrary.
Speaking on Thursday, President Buhari argued that "strengthening our economy, enhancing security and blockage of leakages associated with illicit financial flows remain top priority of our administration," which requires that the new monetary policy stays but with the partial freeing of the N200 old notes.
The president assured that he remains "committed to my oath of protecting and advancing the interest of Nigerians and the nation, at all times," giving a pronouncement that, "for a smooth transition, I similarly approved that the redesigned banknotes should circulate concurrently with the old bank notes, till 31 January 2023, before the old notes, cease to be legal tender."
President Buhari added that the old notes of N500 and N1000 remain illegal tenders in line with the CBN act in flagrant disobedience to the Supreme Court, which ordered maintenance of the status quo
"To further ease the supply pressures, particularly to our citizens, I have given approval to the CBN that the old N200 bank notes be released back into circulation.
"And that it should also be allowed to circulate as legal tender with the new N200, N500, and N1000 banknotes for 60 days from February 10, 2023, to April 10 2023 when the old N200 notes cease to be legal tender.
"Considering the health of our economy and the legacy we must bequeath to the next administration and future generations of Nigerians, I admonish every citizen to strive harder to make their deposits by taking advantage of the platforms and windows being provided by the CBN," he said.
"Let me assure Nigerians that our administration will continue to assess the implementation with a view to ensuring that Nigerians are not unnecessarily burdened. In this regard, the CBN shall ensure that new notes become more available and accessible to our citizens through the banks.
"I wish to once more appeal for your understanding till we overcome this difficult transient phase within the shortest possible time," President Buhari said.