Nollywood Actress, Wunmi Toriola Rained Curses On Colleagues And Bloggers (Video)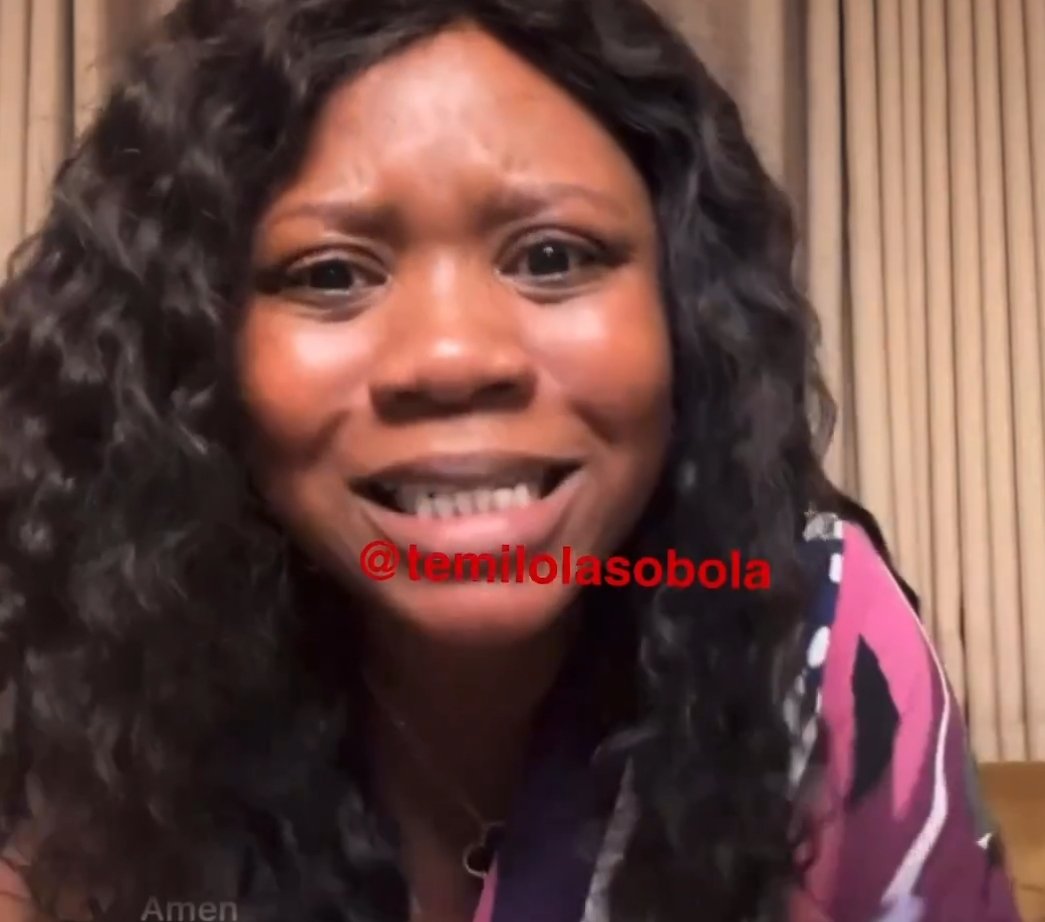 Nollywood Actress, Wunmi Toriola Rained Curses On Colleagues And Bloggers (Video)
Heartbroken Nollywood actress Wumi Toriola has heavily cursed her colleagues for reportedly sponsoring hatred against her.
A video going viral on social media captured the heartbroken actress calling out fake bloggers who are sponsored to publicize lies about her.
Wumi Toriola claimed she had been feeding off her Nollywood career and had made a name and success through it.
The mother of one also revealed she got married as an actress and has left her marriage even while she is still one.
Wumi Toriola, who was shedding heavy tears in the video, accused some of her colleagues of trolling her by using fake social media pages.
Wunmi Toriola cursed them in agony for claiming what she knew nothing of.
Wumi Toriola confirms separation from husband
It could be recalled that Wumi Toriola confirmed that her marriage had crashed barely after three years.
The actress subtly informed her fans via a viral TikTok video of herself on her Instagram page.
She was captioned in the video trying to choose between single and married status.
After minutes of dancing around the married option, ashe eventually settled for the being options.
See the video below…