Tinubu Pockets His Hand During National Anthem Recitation At An Event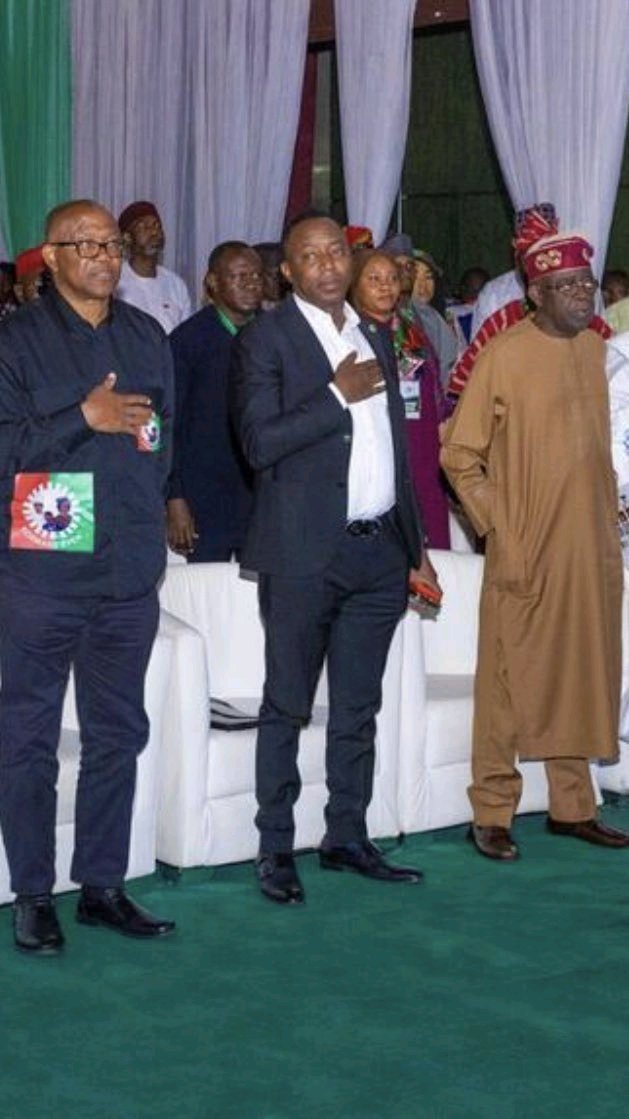 Tinubu Pockets His Hand During National Anthem Recitation At An Event
The APC presidential candidate, Bola Ahmed Tinubu, has finally met one of his opponents from the labour party, Peter Obi.
The picture has already got a lot of people talking.
There might be another one that will go viral in the next few hours as Bola Ahmed Tinubu was spotted to be pocketing his hand during the national anthem recitation at the peace accord signing, it was seen that Peter Obi and Omoyele are doing the right thing by putting their hand on their chest as all Nigerians are being taught to do during the national anthem recitation.