Cockroach Emerges Best Dressed Alongside Other Celebrities At Met Gala 2023 (Video)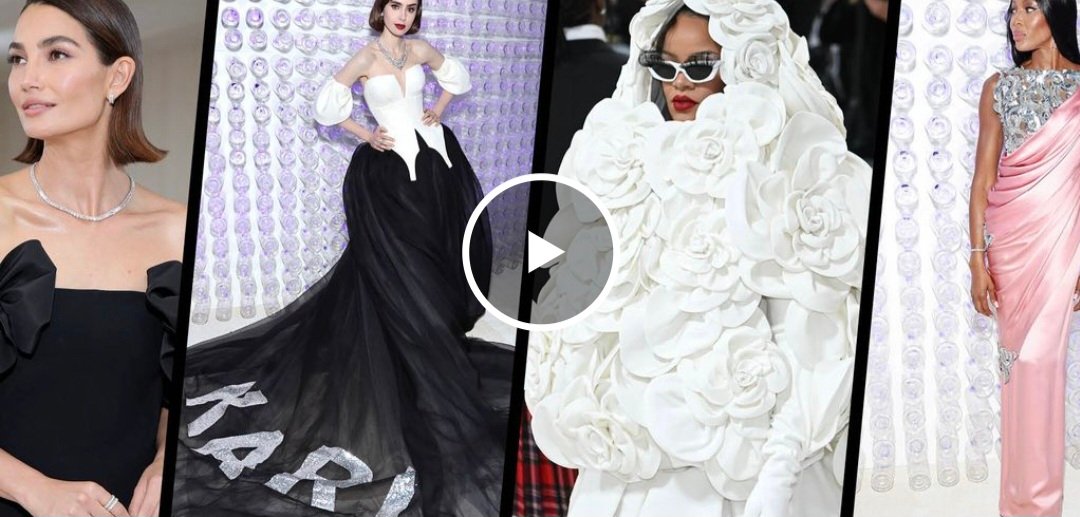 Cockroach Emerges Best Dressed Alongside Other Celebrities At Met Gala 2023 (Video)
Cockroach was seen running around the cream carpet at Met Gala 2023.
Met Gala 2023 which took place on 1st of May was a celebration of the late, great Karl Lagerfeld, and saw celebrities pay tribute to the designer in numerous ways; some wore vintage designs from the man himself, while others wore creations that were inspired by his aesthetic as rival fashion houses put their own spin on some of his most famous work.
Rihanna, a Met Gala mainstay, and her beau A$AP Rocky made it to the Met Gala about two hours after most attendees walked the cream carpet.
Rihanna first hide her look under an opulent fur coat while Rocky paired a red tartan kilt with jeans, a suit jacket and a skinny tie, also, a pair of opaque black sunglasses, which were an essential component of Lagerfeld's daily uniform.
And then finally, after the carpet had cleared, she appeared: In a silky white gown and hooded puffer jacket, Rihanna closed out the Met Gala.
In an homage to the models dressed as brides who often closed out Lagerfeld's Chanel shows, Rihanna floated up the Met steps, her voluminous train flowing behind her. And ever the effortless cool girl, she completed the look with fingerless gloves and sunglasses with their own wispy lashes.
It was a fitting end to an event meant to honour one of the industry's great provocateurs, who often leaned into the high drama of fashion.
Watch the video of cockroach on cream carpet at Met Gala 2023…
https://fb.watch/kjhjUpB4o8/?mibextid=NOb6eG
The 2023 Met Gala Cockroach.

A$AP Rocky and Rihanna at The Carlyle Hotel before the 2023 Met Gala.

Rihanna attends The 2023 Met Gala Celebrating "Karl Lagerfeld: A Line Of Beauty" at The Metropolitan Museum of Art on May 1, in New York City. (Theo Wargo/Getty Images).