JUST IN: Britain Declare Russia's Wagner Group Terrorist Organization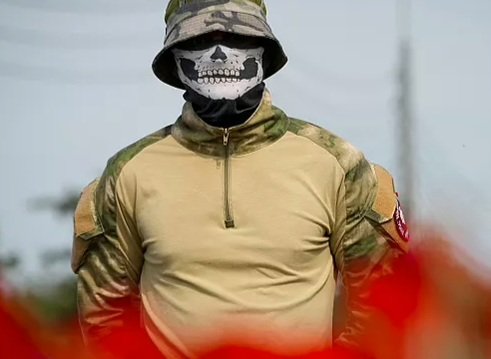 JUST IN: Britain Declare Russia's Wagner Group Terrorist Organization
Britain is set to declare the Russian mercenary Wagner Group to be a terrorist organization, making it illegal to be a member or to support it, the government said on Wednesday.
A draft order laid before parliament will allow Wagner's assets to be categorized as terrorist property and seized, the interior ministry said in a statement.
Interior minister Suella Braverman described Wagner as "violent and destructive". It had acted as "a military tool of Vladimir Putin's Russia overseas," she said.
Kremlin spokesman Dmitry Peskov said Wagner did not exist from a legal point of view.
"There's nothing to comment on," he said when asked about the measure.
Across Ukraine, the Middle East and Africa, Wagner has been involved in looting, torture and "barbarous murders", the British statement said, calling it a threat to global security.
"They are terrorists, plain and simple – and this proscription order makes that clear in UK law," Braverman said