Watch Video Of Nigerian Lady Slaps Man Who Proposed To Her, Smashes Cake On His Head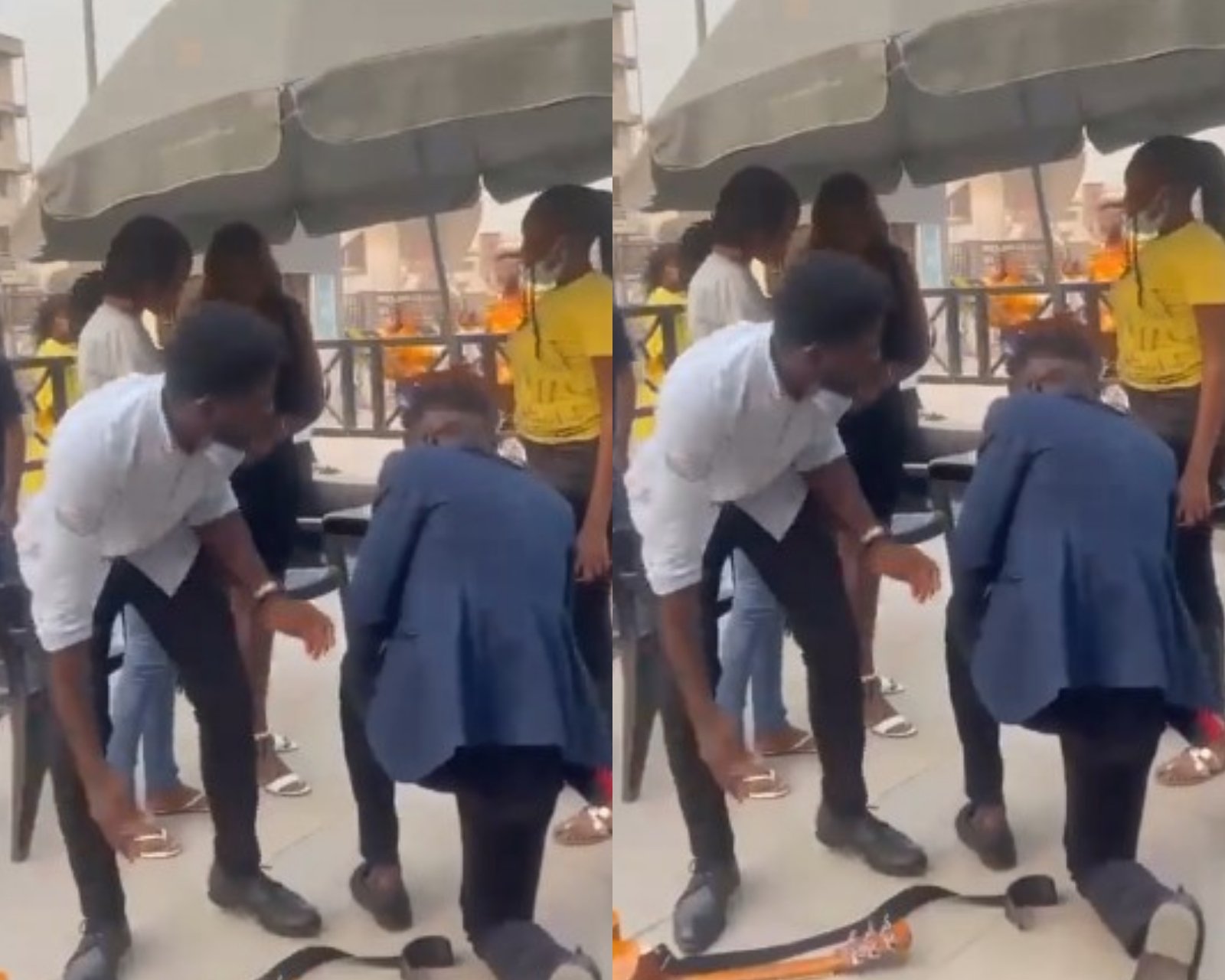 Watch Video Of Nigerian Lady Slaps Man Who Proposed To Her, Smashes Cake On His Head
A Nigerian woman has created a dramatic scene by humiliating a man who proposed to her.
The man had enlisted the help of a guitarist and purchased a ring, cake, and other gifts in preparation for the proposal.
The man then went down on his knees to ask for her hand in marriage, but the lady became enraged and shouted at him before slapping him in the face with two hot slaps.
Before carrying and smashing the cake on the guy's head, she asked him if he thinks she's one of those random girls he can just propose to.
The crowd was stunned and in disbelief as the incident unfolded..