Taraba Governor-Elect, Agbu Kefas Hits The Ground Running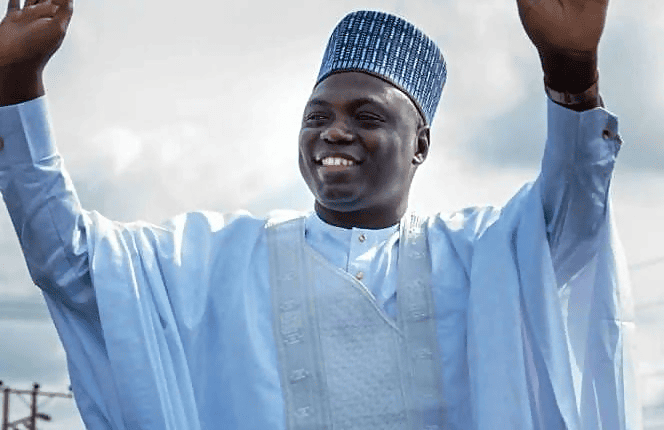 Taraba Governor-Elect, Agbu Kefas Hits The Ground Running
While some winners of the presidential and governorship elections have jet out to foreign countries to rest after the 'hectic' electioneering period, the governor-elect of Taraba State, Agbu Kefas has started preparations to have a smooth running of his office after inauguration on May 29.
Although, there is no big deal in taking some time off to rest after the rigorous campaigns before the election but for Agbu Kefas, the interest of the people of Taraba is far above his personal wishes and so, cannot afford to satisfy his pleasures at the detriment of the state.
Agbu Kefas has proven beyond reasonable doubts that he cherishes the votes of the people of Taraba and his office is to serve the people, not his personal pleasures. For this alone, His Excellency, Agbu Kefas deserves some accolades.
Immediately he was declared as the governor-elect, one of the things Agbu Kefas did was to call on the oppositions who lost in the election to join him in moving Taraba forward, such humility!, since he emerged winner, candidates of political parties that lost in the governorship election have been visiting him to congratulate him. This is no doubt a trait of a leader who will run an all-inclusive government without regarding anyone as an opposition.
Since Agbu Kefas emerged, he has been speaking with investors from different parts of the world in order to bring more development to Taraba state. He has not even received his certificate of return but has started working earnestly in the best interest of 'Tarabians'. Little wonder there was so much jubilation when INEC declared him as the winner of the governorship elections.
It is also on good records that Agbu Kefas will form his cabinet within his first 100 days in office as he has started selecting best hands in the state and they won't be people from his party alone, some will be from the private sector as long as they are the perfect fit for his administration, in the best interest of Tarabians.
His Excellency, Agbu Kefas is not an ungrateful individual, he has been putting calls across to appreciate several people that supported him and will soon embark on a 'Thank You' visit to every sector in the state including the Muslim, Christian, and Traditional communities.
Indeed, Taraba is in safe hands with His Excellency, Col Agbu Kefas (rtd).
Oluwatosin Alex