Nollywood Actor: Peter Obi Replies El-Rufai (Video)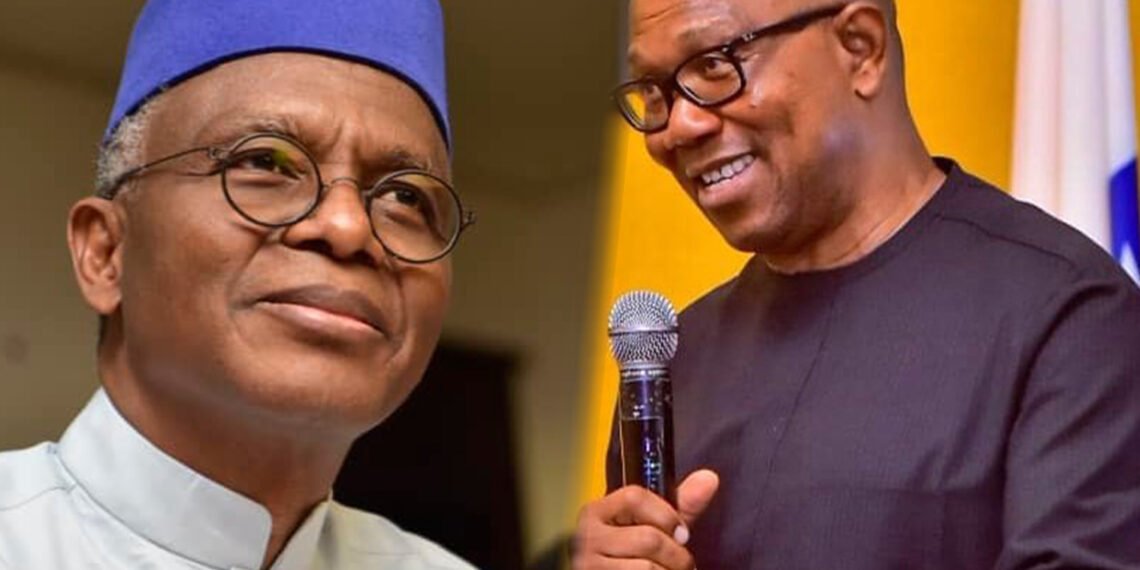 Nollywood Actor: Peter Obi Replies El-Rufai (Video)
Peter Obi has replied El-Rufai's comment.
Recall the Governor of Kaduna State, Nasir El Rufai, described Peter Obi, the Labour Party presidential candidate, as a Nollywood actor who stands no chance of winning the presidential election.
El-Rufai made the statement during an interview with Television Continental (TVC).
Responding to El-Rufai's comment, Peter Obi said: "Aleast he gave me some percentage, I'm going to work hard to improve the percentage. And he recognised the fact that I am an actor.
Peter Obi continued: "No problem. I'm part of nollywood, and that's why I want to improve our entertainment industry," he added.
Watch the video below…
REUBEN ABATI: El Rufai called you a nollywood actor to make fun of you. How do you react?

Peter Obi: no problem. I'm part of nollywood and that's why I want to improve our entertainment industry. Please, my fellow nollywood actors, vote for me. Vote for Labour Party. #voteLP ❤ pic.twitter.com/Yta7O2IzGO

— Spotlight on #PeterObi2023 #Obidatti023 (@Spotlight_Abby) February 5, 2023