Massive Crowd Invade CBN Lagos To Deposit Old Naira Notes (Video)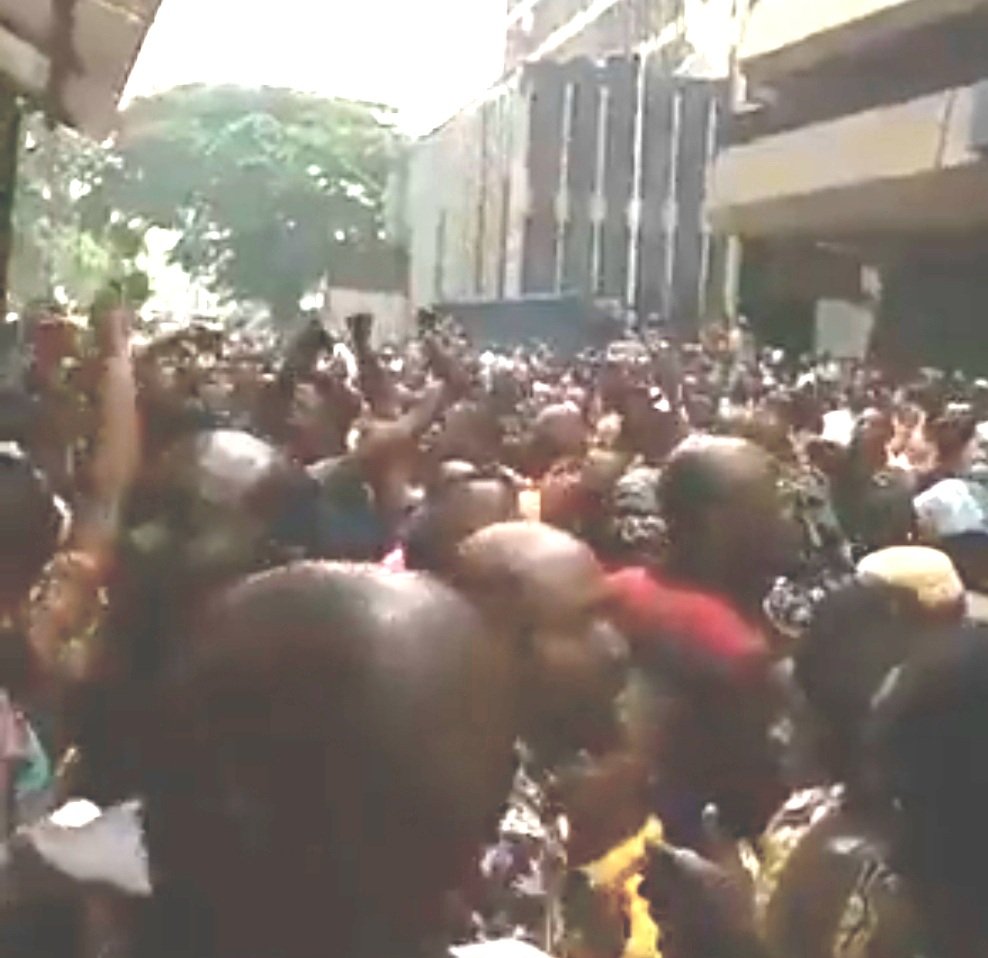 Massive Crowd Invade CBN Lagos To Deposit Old Naira Notes (Video)
Large crowd gathered at the Central Bank of Nigeria (CBN) office in Marina, Lagos.
These are people attempting to exchange old naira notes in accordance with President Muhammadu Buhari's order.
The bank Officials are struggling to keep the crowd under control at the Lagos CBN office. They asked depositors to take the old notes to their commercial banks at one point, but the people are not accepting that.
Watch the video…
Crowd waiting to change old naira notes at Lagos CBN office

The Central Bank of Nigeria office in Marina Road, Lagos state, was crowded with people who want to deposit their N1000 and N500 old notes on Friday.

crediit: Instagram| isaacfayoseoriginal_ pic.twitter.com/g8ZwBu8bfs

— Vanguard Newspapers (@vanguardngrnews) February 17, 2023