UK Deputy Prime Minister Resigns, See Major Reason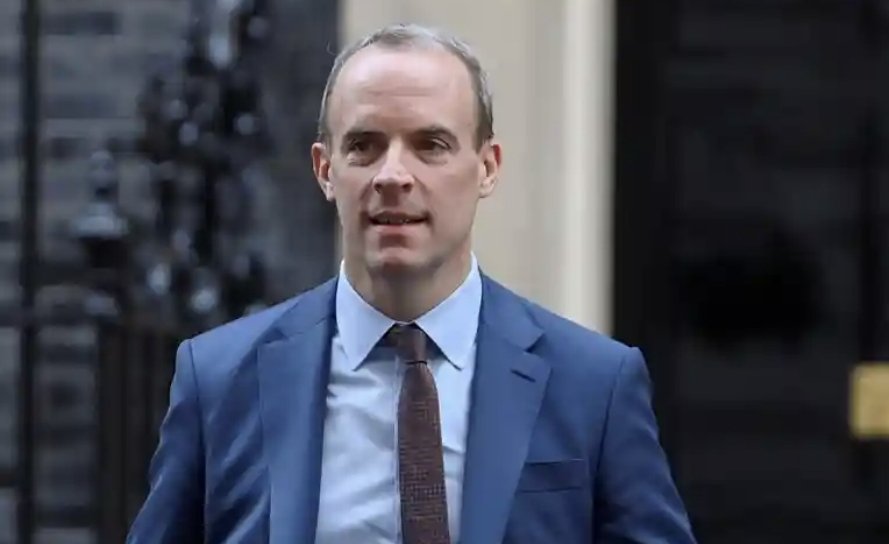 UK Deputy Prime Minister Resigns, See Major Reason
Dominic Raab has resigned as the UK's deputy prime minister and as justice secretary after months of allegations about bullying attitudes in the Ministry of Justice and other Whitehall departments.
The senior Conservative MP had faced many formal complaints over his dealings with civil servants, including claims, first revealed by the Guardian, that he bullied and belittled staff, driving some to tears or causing them to vomit before meetings.
The departure of such a close political ally is a major blow to Rishi Sunak who will face questions over his judgment after allowing Raab to stay in post while an investigation by Adam Tolley KC, a leading employment barrister, was held.
In his resignation letter, Raab said the conclusions of a report into his conduct set a "dangerous precedent" but stressed he wanted to "keep his word" after undertaking to quit if it found against him.
He revealed details of the report, which was passed to Rishi Sunak on Thursday morning, saying "it dismissed all but two of the claims levelled against me".
He added those findings were "flawed and set a dangerous precedent for the conduct of good government".
Raab defended ministers being able to "give direct critical feedback on briefings and submissions … in order to set the standards and drive the reform the public expect of us".
But he stressed he was "genuinely sorry for any unintended stress or offence that any officials felt, as a result of the pace, standards and challenge that I brought to the Ministry of Justice".
Raab claimed that Tolley's report found he had "not once, in four and a half years, sworn or shouted at anyone, let alone thrown anything or otherwise physically intimidated anyone, nor intentionally sought to belittle anyone".
He appeared to criticise the case against him, saying that "in setting the threshold for bullying so low, this inquiry has set a dangerous precedent".
"It will encourage spurious complaints against ministers, and have a chilling effect on those driving change on behalf of your government – and ultimately the British people," Raab added.
Raab said he had raised with Sunak "a number of improprieties" about the review into his conduct, including "the systemic leaking of skewed and fabricated claims to the media" in breach of the inquiry rules and civil service code.
My resignation statement.???? pic.twitter.com/DLjBfChlFq

— Dominic Raab (@DominicRaab) April 21, 2023
He also hit out at the "coercive removal" by a senior official of "dedicated" private office staff last October, adding that both issues should be independently reviewed.
"Count on my support from the backbenches", Raab added Sunak could do that.