Nigerian Police Officer Celebrated For Buying And Distributing Socks To Students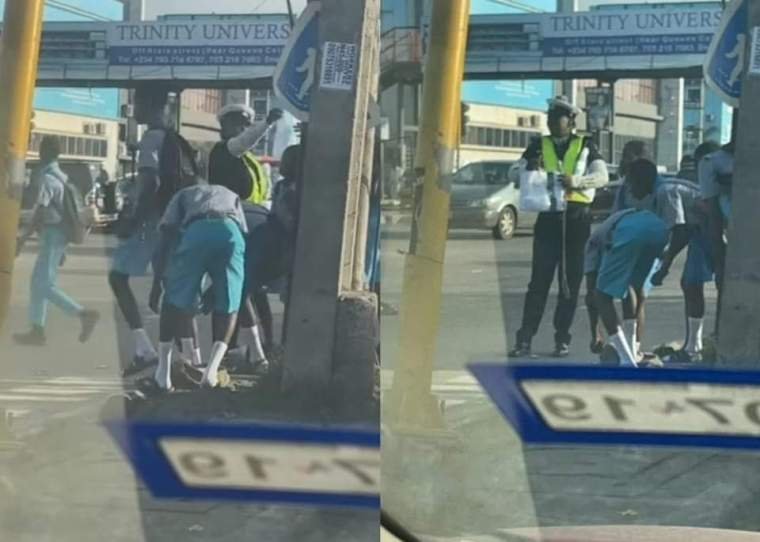 Nigerian Police Officer Celebrated For Buying And Distributing Socks To Students
A yet to be known female Nigerian police officer has been applauded on social media for purchasing new pairs of socks and handing them over to students who do not have them.
The officer who controls traffic at Sabo bus stop in Lagos state went viral two months ago for always stopping pupils who are not well dressed and ensuring they dress well.
In a new video that has gone viral, the officer was seen handing over pairs of socks to the pupils who ply her route whenever they head for school in the morning.
She stops those who weren't putting on any socks and hands them over a pair of socks to wear