BREAKING: Dollar Hits Over N600 To Naira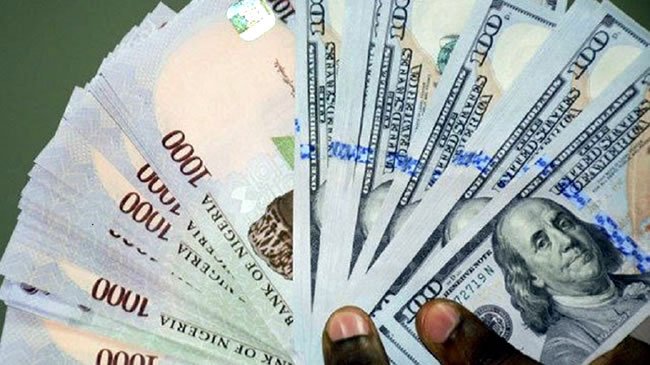 BREAKING: Dollar Hits Over N600 To Naira
Onyxnewsng gathered that the Nigerian currency now exchanges at N610 to the dollar at the parallel market, known as the Black market for the first time in history.
Although the naira's official rate eventually stabilised at 419.02 at the Investors and Exporters window, after several dips on Friday, the value of the currency has sunk to greater depths at the parallel market.
According to Aboki Forex, a website that furnishes the Nigerian audience with the exchange rate of foreign currencies at the parallel market, the dollar sold at N610 on Sunday morning.
Aboki Forex gained prominence shortly after a similar website, Aboki FX got axed by Godwin Emefiele, governor of the Central Bank of Nigeria (CBN), for allegedly manipulating the exchange rate at the parallel market.
Aboki FX's shutdown in September 2021 has so far done nothing to stop the naira's free fall and steep crashing at the parallel market.
Critics claim Mr Emefiele's 2023 presidential ambition has distracted him from functioning efficiently as Nigeria's top banker and have repeatedly demanded his resignation.
The naira has continued to depreciate considerably against the dollar over the past two weeks. From N588 per dollar on May 8, it opened at N610 on Sunday morning, according to Aboki Forex.