Election Official Caught Helping People Vote In Kano State (Watch Video)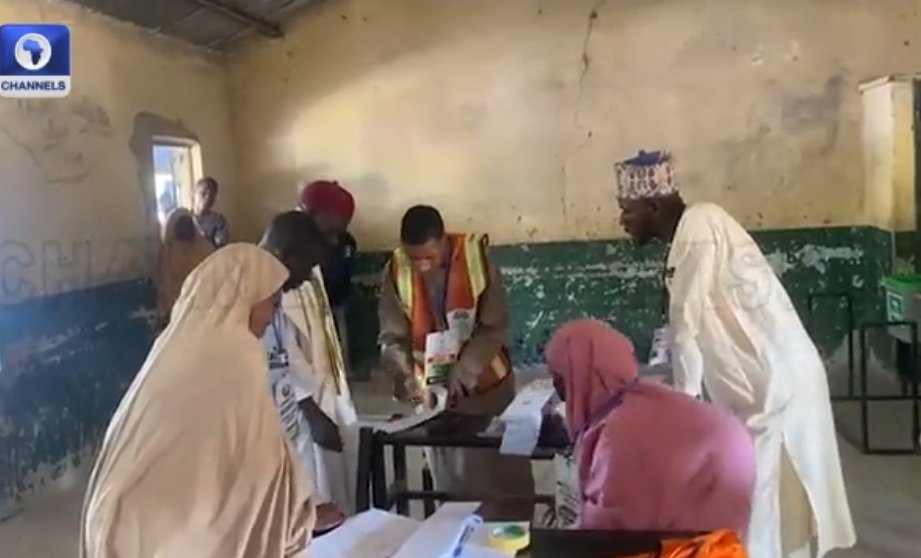 Election Official Caught Helping People Vote In Kano State (Watch Video)
A camera has captured a presiding officer helping some voters cast their ballots during the presidential and national assembly elections on Saturday in Kano State.
The incident took place in the Madobi Local Government Area of Kano State's Malamai Registration Area.
One of the party agents at the venue later expressed his displeasure with the arrangement, but voting has continued after some minutes.
Watch the video below…
Meanwhile, there are indications that anti-graft agencies, including the Economic and Financial Crimes Commission, EFCC, and the Independent Corrupt Practices and Other Related Offences Commission, ICPC, may have raided some areas in Kaduna State in an attempt to curb vote-buying.
This was revealed on Saturday in a tweet by a former Nigerian lawmaker and social critic, Senator Shehu Sani.
Sani said the raid was successful, stating it was carried out on the eve of the presidential and National Assembly election.
"The anti corruption agencies have successfully made some raids in Kaduna yesternight in order to stop vote buying," he tweeted.