BREAKING: Davido Escapes Attack On Stage As He Performs New Album In Lagos [Video]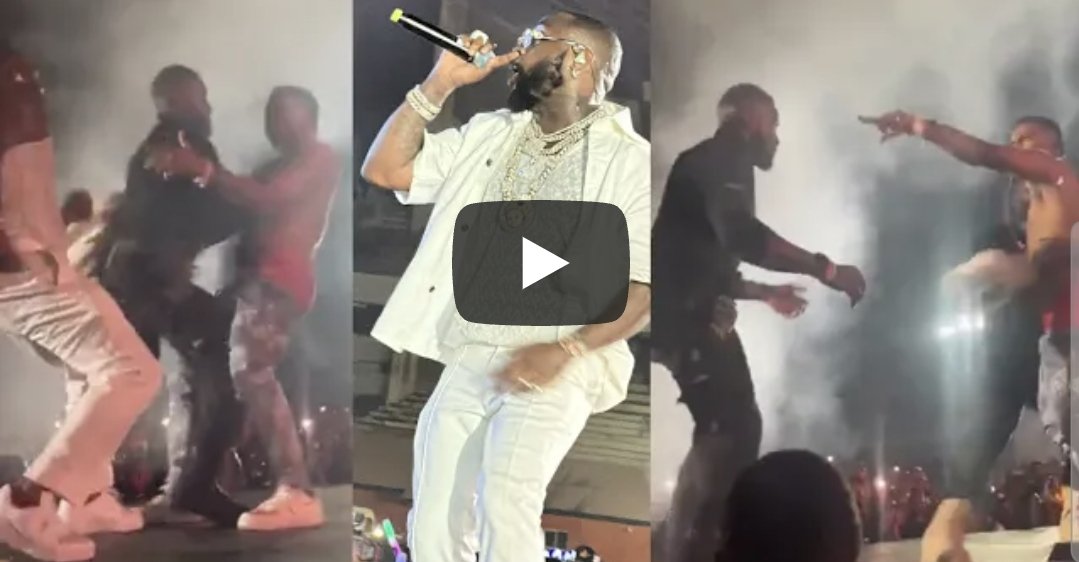 BREAKING: Davido Escapes Attack On Stage As He Performs New Album In Lagos [Video]
A fan unexpectedly stormed the stage and approached Davido in a threatening manner, as the singer moved the audience with his performance.
The popular singer, however, quickly turned around and almost threw a punch at the intruder before security personnel intervened and escorted the man off the stage.
The incident happened on Sunday, April 23, 2023, when Davido was performing his latest album for the first time in Nigeria at the renowned venue, known for accommodating over 50,000 fans.
The viral video of the argument has caused a buzz on social media, with many applauding Davido's ability to defend himself and handle the situation with composure, while others speculate on the motive behind the fan's actions.
This is the first time the singer has performed the albulm publicly. He first performed songs off his new album in Irvine Plaza, New York, before dazzling fans in London. Davido also performed two songs off the album on 'The Late Show with Stephen Colbert.'
Despite the unexpected interruption, the concert continued to captivate the audience with its electrifying performances and unforgettable moments.