BREAKING: Sanusi Meets Niger Coup Leaders (Details Emerged)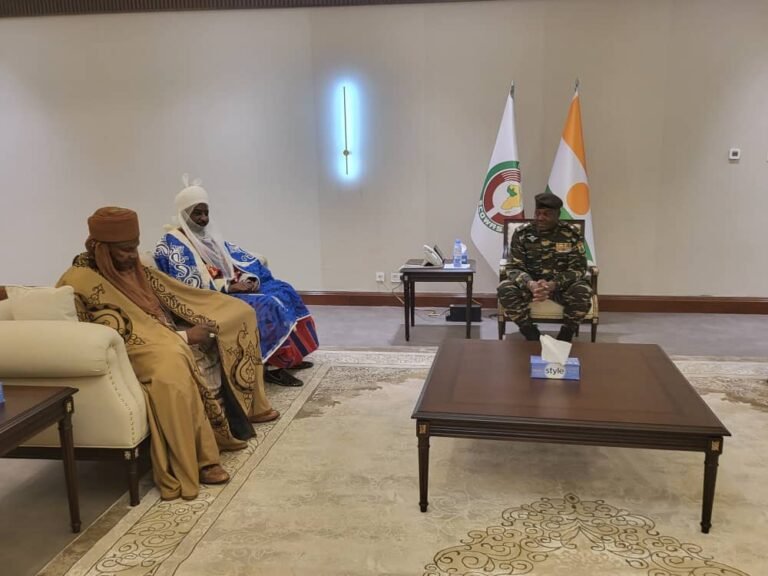 BREAKING: Sanusi Meets Niger Coup Leaders (Details Emerged)
Alhaji Muhammadu Sanusi, the 14th Emir of Kano, has engaged in discussions with the leaders of the coup in Niger.
The former governor of the Central Bank of Nigeria (CBN) held talks with the military leaders after they canceled a planned meeting with representatives from the African Union (AU), the Economic Community of West African States (ECOWAS), and a prominent US diplomat.
An ECOWAS delegation's attempts to mediate with the military rulers were unsuccessful as the junta declined to meet with them.
However, on Wednesday, videos and photos surfaced showing Sanusi, who holds a significant position within the Tijjaniya sect, a large religious following in Niger.
Sanusi holds the position of Khalifa within the West African branch of the Tijjaniya sect.