BREAKING: What Tinubu Told World Leaders At G20 Summit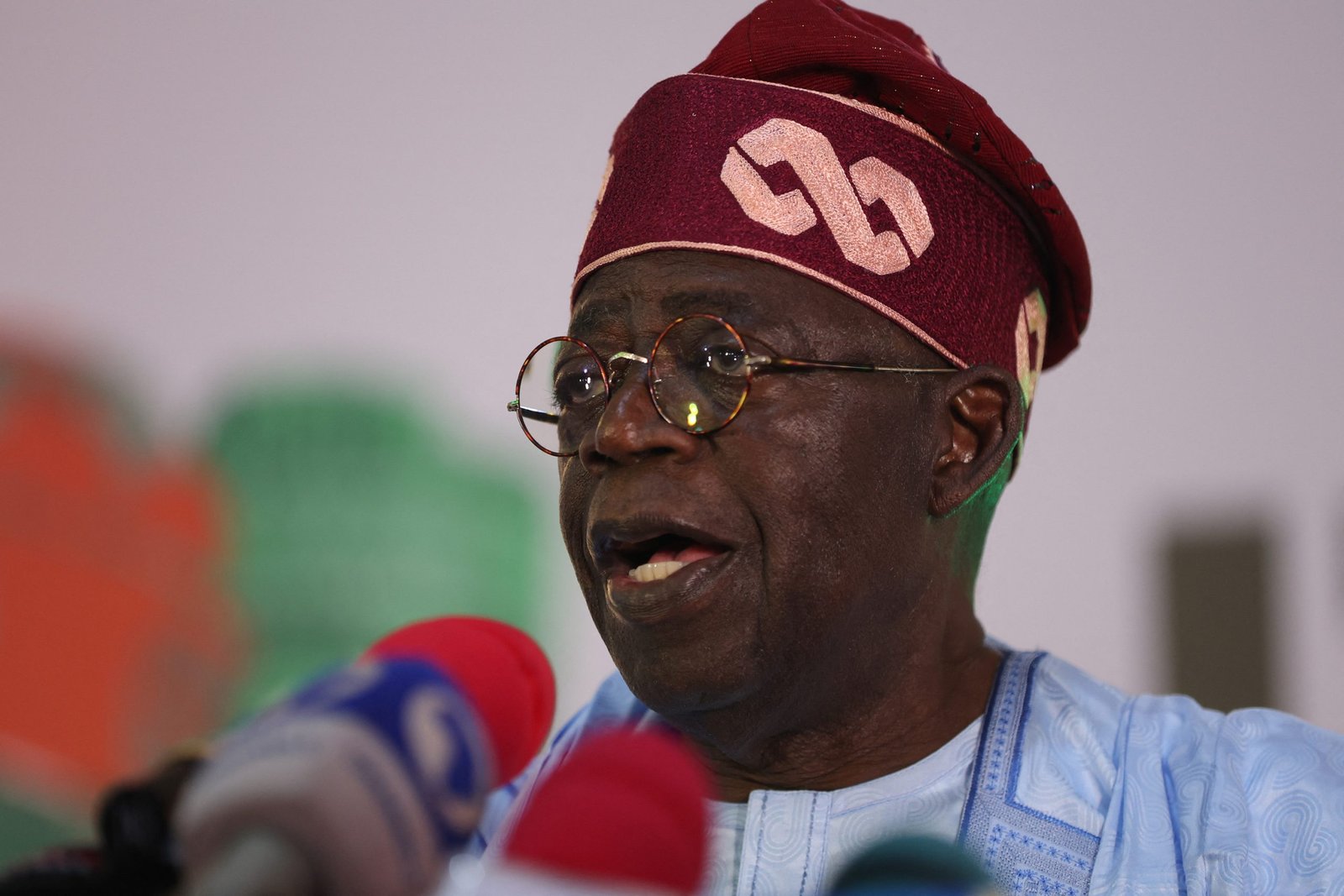 BREAKING: What Tinubu Told World Leaders At G20 Summit
In New Delhi, India, on Saturday, President Bola Tinubu affirmed Nigeria's dedication to assuming a significant role within the G20 and actively contributing to the establishment of a more just global landscape.
Addressing a gathering of world leaders at the 18th G20 Leaders' Summit, Tinubu stressed the importance of worldwide unity and collaboration in confronting urgent challenges, nurturing inclusivity, and instituting a more equitable global framework.
Recognizing the pivotal role played by the G20 in shaping a framework of international norms that advances shared prosperity and security, President Tinubu underscored that many of today's critical issues are inherently global in nature and necessitate concerted multilateral efforts for resolution.
"Therefore, stronger collaboration, cooperation, and partnerships among diverse regions are the pathways to a peaceful, prosperous, and sustainable future for our world.
"This is why the role and contributions of the G20 in shaping a new world order that is fair and rules-based can not be over-emphasized. A world that lives as one family, but is divided by staggering income inequalities and uneven access to basic social goods by the vast majority of our people cannot result in a peaceful and secure world where shared prosperity is achieved.
"I hasten to add that such rules and global governance structures of our collective dreams must be collectively designed, collectively owned, and collectively managed. This is consistent with the true spirit of One Family, mutual respect, and sustainable development.
"Nigeria is poised, able and willing to be a major player in this family of the G-20 and in shaping a new world, without whom, the family will remain incomplete," he said.
The Nigerian leader extended congratulations to India for hosting the momentous summit and lauded the visionary leadership of Prime Minister Narendra Modi, particularly applauding India's successful moon landing. He viewed this achievement as an inspiration for all developing nations in the Global South.
Regarding the African Union's inclusion in the G20, the Nigerian leader welcomed the decision, regarding it as a step towards future membership that reflects a balanced and inclusive representation of humanity as one united family.
Reflecting on the Summit's theme, 'One Earth. One Family. One Future,' President Tinubu emphasized the interdependence of global affairs and the imperative for collaborative endeavors. He emphasized the pressing need to address challenges pertaining to technology, energy transition, and access to financial resources, as well as the widening socio-economic disparity between the privileged and the less privileged.
The President called for heightened solidarity among nations, urging advanced economies to support underprivileged regions in the Global South and to champion climate justice. He also advocated for the reinforcement of international frameworks for resource mobilization and governance that are founded on principles of justice, equity, and fairness.
In delving into the sub-theme of Session II of the Summit, 'One Family,' President Tinubu underscored the enormity of challenges confronting humanity in the present day.
"The need for us to work together as one family has, therefore, become more imperative. We must strive to create a world of inclusiveness in which everyone has access to the basic necessities of life, and in a manner that widens and strengthens the ownership of our planet regardless of one's economic, social, and political status."
President Tinubu urged the Global North, advanced economies, and multilateral institutions to mobilize resources and direct efforts to where help is needed most in the disadvantaged Global South.
"By doing so, we will be building a society anchored on the strong values of tolerance and mutual respect, where diplomacy, dialogue, and cooperation take precedence over competition, conflict, and divisions, which are based on inflexible ideologies and belief systems," the President concluded.
Ruling party candidate Bola Tinubu, addresses supporters in Abuja on March 1, 2023 during celebrations at his campaign headquarters. - Ruling party candidate Bola Tinubu won Nigeria's highly disputed weekend election, electoral authorities said on Wednesday, securing the former Lagos governor the presidency of Africa's most populous democracy. With President Muhammadu Buhari stepping down after two terms, many Nigerians hoped Saturday's vote would usher in a leader capable of tackling the country's widening insecurity, economic malaise and growing poverty. (Photo by Kola SULAIMON / AFP) (Photo by KOLA SULAIMON/AFP via Getty Images)