Nollywood Actress, Moyo Lawal Reacts To Her Leaked S3x Video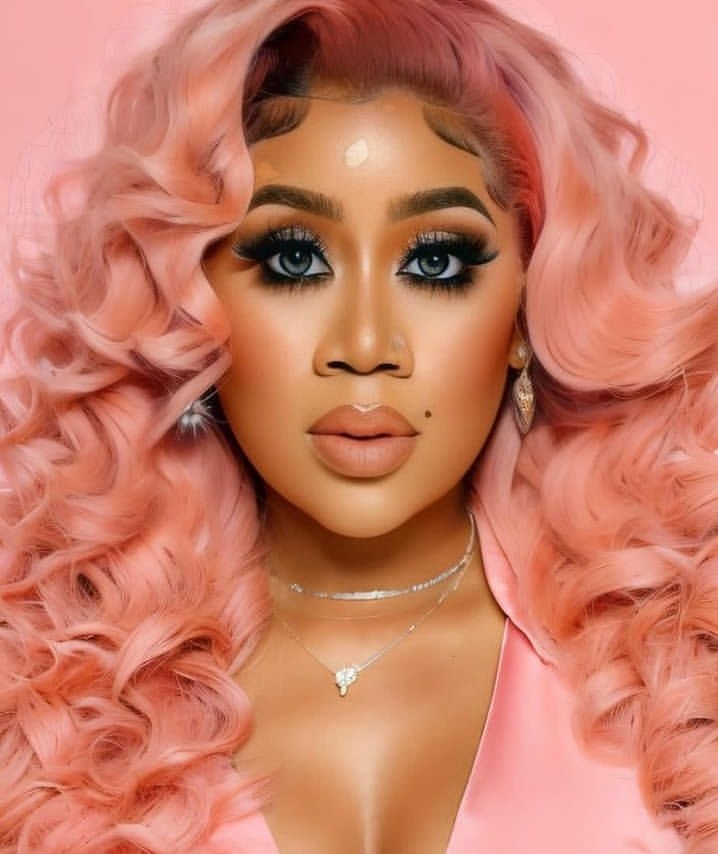 Nollywood Actress, Moyo Lawal Reacts To Her Leaked S3x Video
Curvy Nollywood Actress, Moyo Lawal has reacted to her leaked sex video with an unknown man.
Watch Actress Moyo Lawal video below.
Nollywood Actress, Moyo Lawal appears to be at the centre of a messy scandal as her alleged tape with an unidentified man leaks online.
The video clip which is currently circulating on different social media platforms shows the actress making out with a hefty and bearded dark man.
Moyo Lawal in the clip lay on the bed while the man could be seen on top of her as they engaged in coitus. The clip which extended to over a minute captured the actress moaning out of pleasure as the man did the in-and-out thrusting movement.
Despite the series of leaked tapes among celebrities, the video has generated a sensation online, with many criticizing her for being stupid enough to let a man to record a tape of her.
Moyo, who seemed unconcerned, took to Instagram and published a snapshot of herself from a movie shoot.
In her hashtag, Moyo stated that she is a chameleon actor.
Clearly, the movie star and upcoming singer is unbothered by her leaked tape.
She captioned the post: "Chameleonactor. Moyobaby, hisbebe."
Taking to her comment section, Mimi Orjiekwe, Bobrisky, and Angela Aguavoen showed support for her.
Watch the leaked s3x video here.