BRT Driver Finally Revealed How 22-Year-Old Passenger Was Abducted Inside Bus, Murdered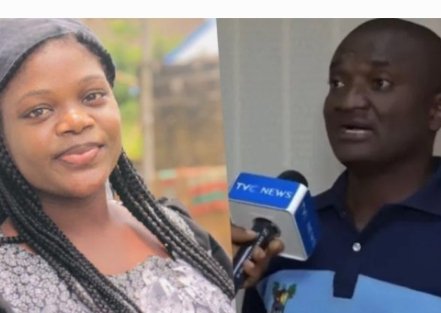 BRT Driver Finally Revealed How 22-Year-Old Passenger Was Abducted Inside Bus, Murdered
The BRT driver, Nice Andrew Omininikoron, was arrested on Monday at Ososa in Ogun by SSS operatives.
The driver suspected to have abducted and murdered 22-year-old Oluwabamise Ayanwole, says his bus was hijacked by three armed men who threatened to kill him.
Ms Ayanwole went missing for days after boarding a BRT bus.
She was found dead at Carter Bridge at Ogogoro community, Lagos, with her body mutilated.
Mr Omininikoron said he did not abduct and murder the passenger.
He narrated how Ms Ayanwole was abducted in the BRT bus he was driving by armed men.
The driver said he picked Ayanwole from Chevron, and three male passengers later joined the bus. Mr Omininikoron claimed that the men pointed guns at him and told him to cooperate while the deceased cried for help.
The driver said he was afraid when he saw guns and followed their command.
Asked why he fled instead of reporting to the police, the driver kept mum. The BRT driver claimed he thought the deceased was still in the vehicle when he drove off because he saw her hold on to the iron in the vehicle while the kidnappers were dragging her.
"I picked her from Chevron, and the other three guys at …when those guys showed me his weapon as I was inside, I can't be myself anymore," he said.
"Fears have come in, so, whatever the man with the gun told me, is what I do. When I followed that Carter Bridge, after that overhead bridge, they ordered me to stop there."
"They said I should open the door when I opened the door, then when they came down, they now started dragging her. When I saw that she was crying for help, actually, I was helpless," he stated.
"So I was thinking that she is inside the vehicle holding the iron. I moved on. I left her at that side; I never knew they dragged her out of the vehicle. I have no connection with any one of them," he added.