See Obafemi Awolowo Statue After Hoodlums Removed Glasses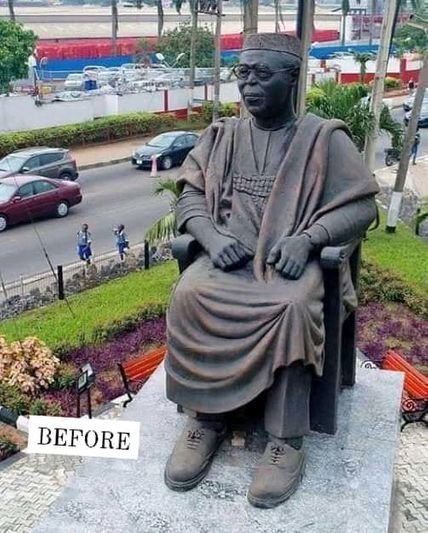 See Obafemi Awolowo Statue After Hoodlums Removed Glasses
On 27th of October 2022 maked it second year that suspected hoodlums during the #ENDSARS chaotic looting stole the glasses of late Obafemi Awolowo's statue.
The iconic glasses on late Obafemi Awolowo's statue was removed on 27th of October 2020 in Lagos.
The 20-feet statue of the statesman who played a key role in Nigeria's independence movement, was defaced by suspected hoodlums in the commercial state.
The hoodlums removed the statue's iconic glasses amid attack on some of Nigeria's symbols of history.
The Awolowo statue was erected during the administration of former Lagos governor Akinwumi Ambode, in recognition of the late nationalist's contribution to the country's democracy.