Video: Thief Begs Landlord As Guard Dogs Attack, Strips Him After Jumping Into The Compound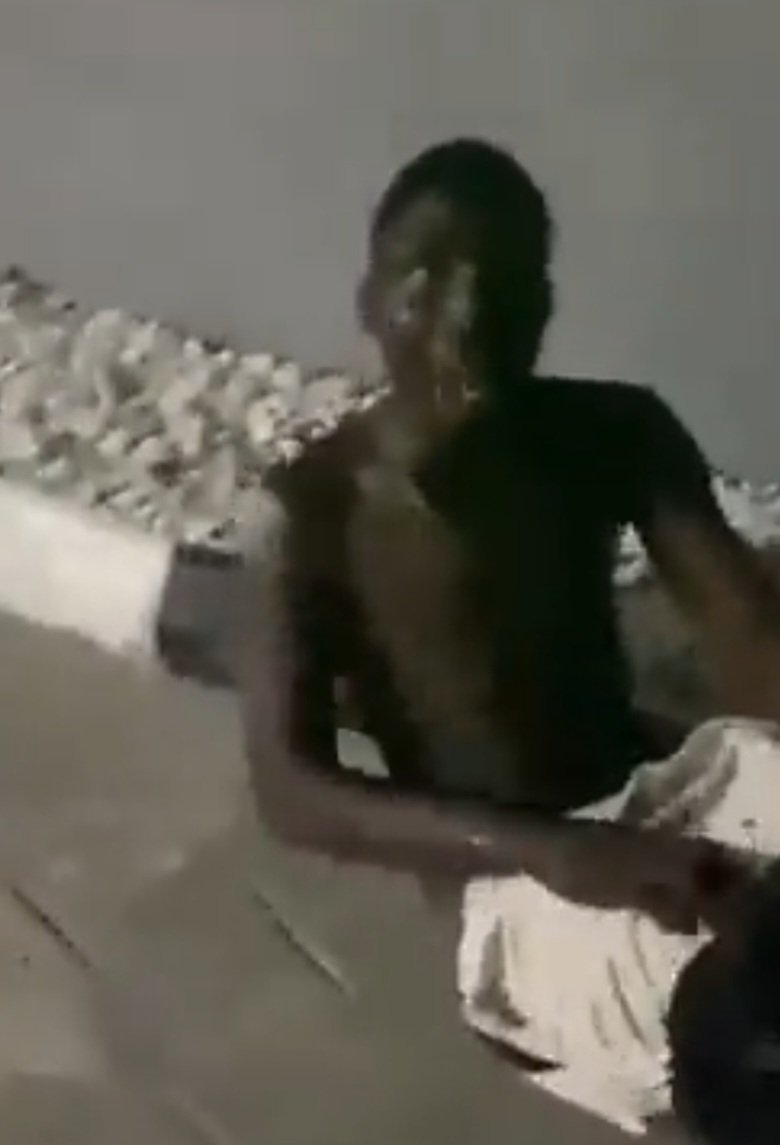 Video: Thief Begs Landlord As Guard Dogs Attack, Strips Him After Jumping Into The Compound
A video going viral online shows the moment a suspected thief was attacked by two guard dogs after he jumped into someone's compound at night.
The owner of the house came out of the main building to see his dogs pouncing on the man who sat on the floor and was wailing.
He begged the homeowner to intervene as the security dogs were sinking their teeth into his flesh, but the man asked him how he managed to enter his compound. While one dog was stripping his clothes off, the other one was seething its teeth into the suspect.
The man was cautioning his dogs to stop biting the thief who continued to beg the man to help him break free.
The homeowner kept ordering one of the dogs named 'Crusher' to leave the suspect but the animal refused to listen to its owner.
Watch video below…
This thief missed his way pic.twitter.com/fGMJ8HAJJk

— Onyxnewsng (@onyxnewsng) December 7, 2022