Nigerians Drag Actress Foluke Daramola After Blasting Youths For Insulting Elders On Social Media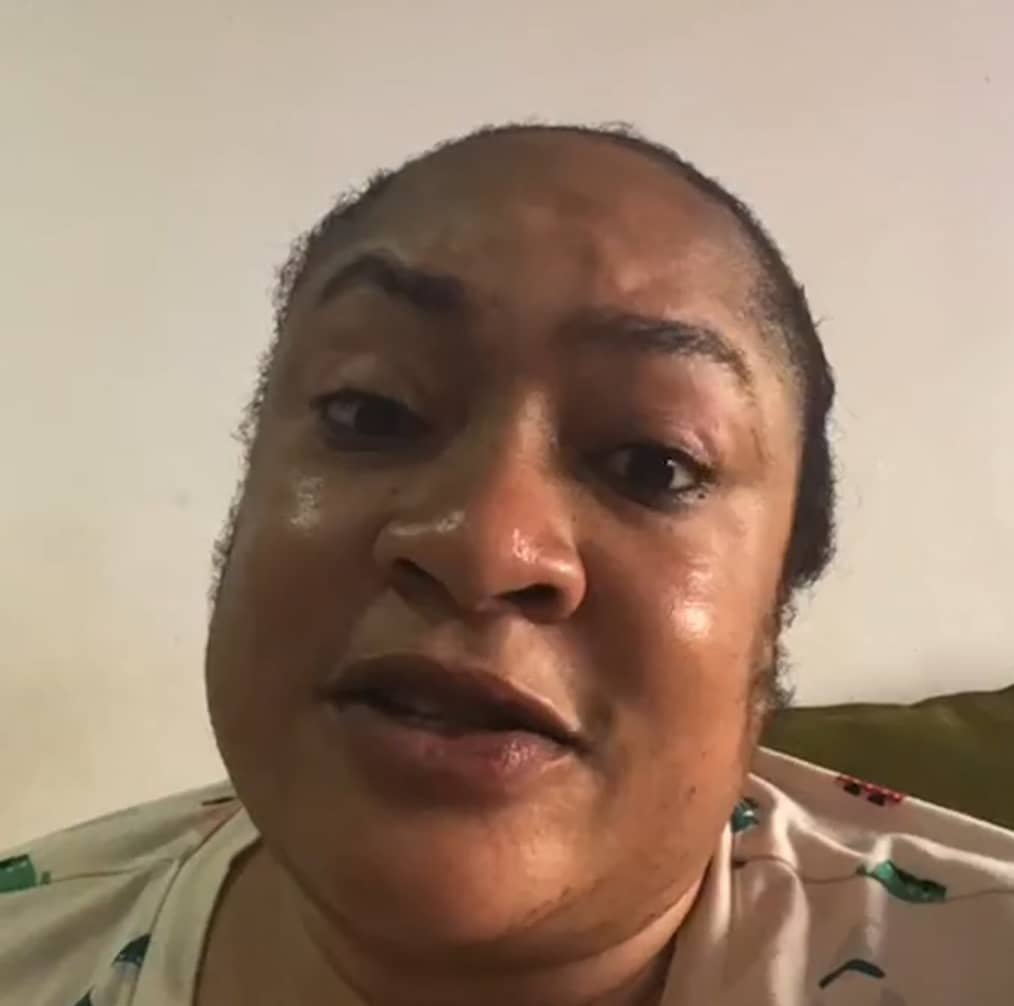 Nigerians Drag Actress Foluke Daramola After Blasting Youths For Insulting Elders On Social Media
Nollywood actress, Foluke Daramola-Salako has slammed Nigerian youths over what she described as perpetual insults on the elderly people on social media.
In a video shared on her Instagram page, the thespian wondered what has become of the value system in Nigeria.
According to Foluke Daramola, the unruly behavior of many Nigerian youths on social media is a pandemic people are not paying attention to, and it is worrisome.
She stated that in the next five years, if Nigerians aren't careful, youths will start beating up their parents because people are tolerating the bad behaviour they are exhibiting now.
Speaking about the recently-concluded elections, Foluke said many youths grabbed the opportunity to insult their elders because they are supporting the opposition party.
Watch What Foluke Daramola said below…
See people's reaction on Twitter when the video was shared on the microblogging site by Vanguard newspaper…
— OnyekaChiUkwu Ekeh-A Disciple Of lordMNK… (@BIAFRAISMYCOUN1) March 29, 2023
She is right and wrong. Her perception is one-sided.
It is not good to insult and disrespect our elders according to African culture and values but when the elders who are the custodians of these value systems are corrupt, promoting violence, etc, who says you can't insult them?

— stop corruption (@stopcorruption1) March 29, 2023
Who be this one ?

— Alvanityiam (@alvanityiam) March 29, 2023
If you put yourself in the position of Bayo Onanuga or Femi Fani-Kayode, you go "collect" so good. Be guided!

— BAT????Exterminator (@ogkuku2) March 29, 2023
It's absolutely wrong for anyone to disrespect their elders! However, Nigeria issues are beyond youth disrespecting their elders! How did young Nigerians arrived here? Elders are the custodian of good values! Did they drop the ball & by their actions allow things to go this way!

— Humankind ???? (@lanrejoda) March 29, 2023
May be you are benefiting something and that's why youths speaking their minds has turned out to be insult or you are looking for an appointment but remember it can last only for 4-8 yrs but the evils you are covering today can last to next generation. Be Wise

— Jehovahjireh (@Jehovah84106873) March 29, 2023
elders who stole the future of young generation, should be in jail, and no one owe him or her respect

— EJYKDON. ???????????? ✨️ (@ejykdonejyzeH) March 29, 2023