Roads Flooded As Heavy Rainfall Hits UK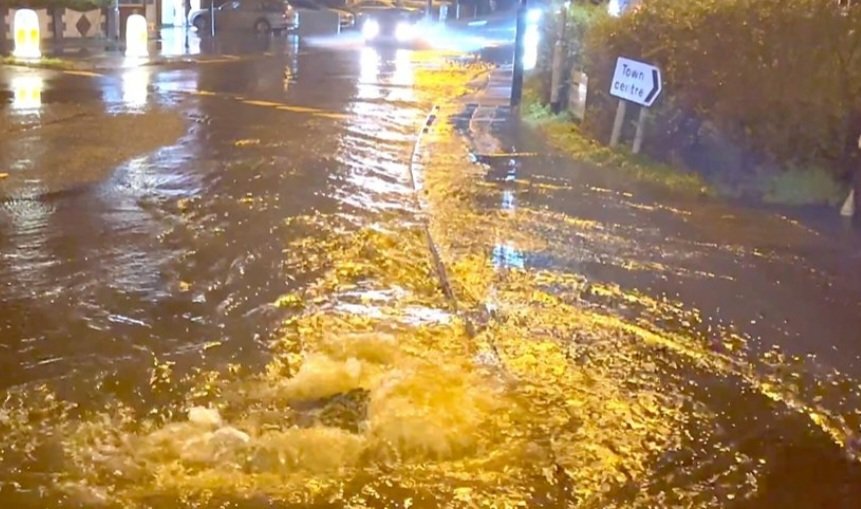 Roads Flooded As Heavy Rainfall Hits UK
Motorists have been urged to stay off roads as heavy rain causes terrible conditions across the United Kingdom.
The Met Office warned there could be a danger to life in parts of eastern Scotland, where an amber alert has been issued for last Friday.
Some rail lines have been impacted and authorities in West Sussex have urged people to "only travel if necessary" after 20 cars became stuck on the A27.
More than 100 flood alerts have been issued by the Environment Agency.
A yellow warning is in place for England, stretching across Manchester, Hull and Newcastle for the whole of Thursday until 07:00 Friday.
There is also a yellow warning for eastern Scotland that begins at 15:00 on Thursday and ends at 18:00 on Friday.
There is a small chance of properties flooding, communities being temporarily cut off by flooded roads and disruption to transport in these areas, the Met Office has warned.
In addition to the yellow warning, an amber warning has now been issued for Aberdeen, Aberdeenshire, Angus and Perth and Kinross. It will be in place from midnight on Thursday until 15:00 on Friday.
Homes and businesses in this region are likely to be flooded and some fast flowing or deep floodwater is likely, causing a danger to life, the Met Office has warned.